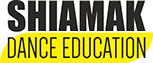 I sincerely appreciate the time, dedication, commitment, professionalism and patience by your extremely commendable professional team .Their many dances covered a wide range of styles and dance levels from absolute beginner to advanced.
The introduction of the inspiring dance forms speaks about the SDIs continuing legacy to provide the best dancing environment which believes in laying strong foundation amongst the youth.
I really appreciate the guidance of Mr.Shiamak Davar, and the time spent by the instructors with us to make dance a meaningful experience for all.
INDU DUBEY
Neerja Modi School (Jaipur)
CHERRY JAIN
Aryan School (Dehradun)
Thank you ever so much for the excellent Dance Education workshop you held for my students in October 2010. The theme was well presented and the children's energies were released through stress free mind and body co-ordination. This is laudable. Not only did the children enjoy the workshop but their parents also enjoyed watching them.
PINKY PUJARA
Director, UNIVERSAL Education Trust (Mumbai)
A specially designed program that forms a part of the school's regular curriculum, SHIAMAK Dance Education Program (SDE) reaches out to children empowering them with the power of the performing arts at the convenience of their school premises. Its objective is to offer every student training, knowledge of fundamentals, styles and techniques. It also helps students to de-stress and develop well-rounded personalities.
Students are taught the various aspects of musical theatre and stage performance. They are empowered with technical knowledge, spatial awareness and performance guidelines. The complete performing arts experience helps students overcome stage fright, become more confident, learn to work in teams and feel a great sense of achievement.
The essence of the program is in dance expression, knowledge and creativity; the goes beyond the periphery of dance movement. Using Jazz technique, Ballet exercises, Yoga Asanas, Dance Therapy activities, theatre arts; each class has a well defined syllabus for skillful progression to improve fitness levels, confidence, focus, concentration, team spirit, positive thinking, discipline, all round development, posture and body language.
SHIAMAK Dance Education is running successfully at all top schools across the country using dance as a medium of physical activity and creative medium, channelizing their energy in a resourceful manner.
RAJNI KHOSLA
Golden Bells School (Ashok Vihar)
Thanks to Shiamak for introducing SDE in schools. I have found a tremendous change in our children as far as the dancing techniques are concerned, skills are concerned, their attitude, their personality, it's all being groomed. Thanks to the trained instructors for their guidance and under their supervision our children our really doing wonders.
Keep up the good work Shiamak!
ANURADHA PAI
PP International School (Pritampura)
You know that I have always felt that there is a dancer, orator or an artist in every child and that was the reason I had actually requested you to have a camp for our children during the summer. And let me tell you it was a great experience. Because you see there is something special with your trainers I think, you know the way they interact with the children and I saw that the children just take to them and follow the instructor beautifully. And at the end of the workshop, the performance they put up, I think it was difficult to believe that that was done in just 15 classes. I think it makes a child more confident and you know they enjoy what they do. They feel a sense of accomplishment and they love themselves, so basically that's what we are looking for.
SUMITA DAS
Indraprastha Global School (Noida)
I think dance forms most beautiful expression for students to come out with their potentials and this has been a very fun filled experience for my children. The amazing instructors of Shiamak Davar have been very influential in making my children perform beautifully with the different dance styles. I wish them all the best in their future endeavours and I wish them all the success.

© SHIAMAK DAVAR'S INSTITUTE FOR PERFORMING ARTS PRIVATE LIMITED | All Rights Reserved