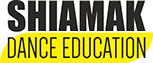 As the Founder and Artistic Director, my aim through Shiamak Dance Education (SDE) is to share the benefits of dance with students in their formative years. When I started my journey two decades back, I realized my mission of spreading the joy of dance, and using its therapeutic power. During this journey I have seen people heal physically, mentally and spiritually through performing arts.
Whilst at school, children are more receptive to the process of learning, and using dance as a medium of physical activity and creative medium, this program aims at channelizing their energy in a resourceful manner. The objective behind starting SDE is to make it a part of the regular curriculum with a specially designed syllabus that encompasses all aspects of the performing arts. This is where the art of dance and the performing arts help children develop skills, knowledge and understanding that goes beyond the classroom.
My aim has been to provide quality dance education, inculcate correct technique and provide wholesome training. The expert faculty is personally trained by me and specializes in teaching children of all age groups, understanding their individual requirements and ensuring that they learn in a fun and friendly environment.
I invite your esteemed institute in adopting a holistic learning approach provided through Shiamak Dance Education.
God Bless
Shiamak Davar
Founder and Artistic Director
SHIAMAK DAVAR'S INSTITUTE FOR PERFORMING ARTS PRIVATE LIMITED

The essence of the program is in dance expression, knowledge and creativity that go beyond the periphery of dance movement.
Using Jazz technique, Ballet exercises, Yoga Asanas, Dance Therapy activities, Theatre arts, each class has a well defined syllabus for skillful progression to improve:
Fitness levels
Confidence, focus and concentration
Team spirit and positive thinking
Discipline and all round development
Posture, body language and appetite
The four basic pillars of Shiamak Dance Education are:
Physical Development:

Greater range of motion, strength and endurance is achieved through movement pattern that teaches coordination and kinesthetic memory. Dance being an excellent form of exercise keeps children naturally active and fit.

Emotional Maturity:

Psychological health and maturity is achieved through dance which gives the students an opportunity to express themselves through creative movement.

Social Awareness:

Dance fosters social interaction, cooperation and team spirit.

Cognitive Development:

Movement provides a cognitive loop between idea, problem, or intent and outcome or solution.
SDE is customized to suit the specific needs of the children at each school keeping in mind the desired outcome. The program may be conducted as under:
During school hours as part of regular curriculum
After school hours as an extracurricular activity
As part of regular curriculum culminating into a grand annual performance
Specially choreographed and designed annual day shows
Dance and technique are taught in the following styles: Jazz Funk, Shiamak Style (contemporary), ShaBop (Hip Hop & Street Funk), Bollywood Jazz, Theatre Jazz, Jive and Rock'n'Roll, Afro Jazz and Salsa.
Through the academic year, a dance curriculum is followed with an emphasis on body, mind and soul. Each dance session conducted in the school premises, includes:
Body warm up and isolation exercises
Therapeutic dance activities
Choreography
Inspirational cool down
The teaching pattern is interactive and communicative ensuring that the learning process is fun. Technical dance terms are taught via dance rhymes making it easier to remember and exciting to learn.
Each dance class is designed to improve physical wellness, stimulate the mind and enable holistic development.
Workshops may be conducted as an extracurricular activity during or after school hours in the school premises. Workshops may be based on a particular dance style for a specific period of time and can be customized to suit the students' and school's requirements.
With over 25 years of experience in the dance and entertainment industry, The SHIAMAK Team designs and choreographs annual day shows based on various styles, themes and concepts. The team helps present the show with a professional set up of design, stage, sound, lights, costumes, props and choreography.
Students are trained as professionals and taught the various aspects of musical theatre and stage performance. They are empowered with technical knowledge, spatial awareness and performance guidelines. The complete performing arts experience helps students overcome stage fright, become more confident, learn to work in teams and feel a great sense of achievement.

© SHIAMAK DAVAR'S INSTITUTE FOR PERFORMING ARTS PRIVATE LIMITED | All Rights Reserved