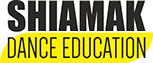 A specially designed program that forms a part of the school's regular curriculum, SHIAMAK Dance Education Program (SDE) reaches out to children empowering them with the power of the performing arts at the convenience of their school premises. Its objective is to offer every student training, knowledge of fundamentals, styles and techniques. It also helps students to de-stress and develop well-rounded personalities.
Students are taught the various aspects of musical theatre and stage performance. They are empowered with technical knowledge, spatial awareness and performance guidelines. The complete performing arts experience helps students overcome stage fright, become more confident, learn to work in teams and feel a great sense of achievement.
The essence of the program is in dance expression, knowledge and creativity; the goes beyond the periphery of dance movement. Using Jazz technique, Ballet exercises, Yoga Asanas, Dance Therapy activities, theatre arts; each class has a well defined syllabus for skillful progression to improve fitness levels, confidence, focus, concentration, team spirit, positive thinking, discipline, all round development, posture and body language.
SHIAMAK Dance Education is running successfully at all top schools across the country using dance as a medium of physical activity and creative medium, channelizing their energy in a resourceful manner.
Singer and Performing artist, Shiamak Davar is known as the Guru of Contemporary dance in India. He is responsible for modernizing India's dance scene especially in the film and theatre industry, and is respected for his ever evolving and very popular "Shiamak Style" of dance.
Shiamak is the Founder and Artistic Director of the world's largest dance education movement which has enriched the lives of over a million dance enthusiasts across India, Canada, Australia, the United Arab Emirates and United Kingdom. With the motto, "Have Feet. Will Dance.™" , Shiamak continues to spread the joy of dance across the world. In 2011, Middlesex University conferred an Honorary PhD to Mr. Shiamak Davar for his contribution to the world of dance and the performing arts.
Shiamak has directed designed and performed at many global platforms and has choreographed entertainment acts for international and Bollwood stars. He has choreographed and designed songs for some of the biggest Bollywood blockbusters and also for Mission Impossible : Ghost Protocol. He won the National Award (from the President of India) for choreography in his first feature film - Dil Toh Pagal Hai.

© SHIAMAK DAVAR'S INSTITUTE FOR PERFORMING ARTS PRIVATE LIMITED | All Rights Reserved
PAPER DESIGN INC.